Course Launches November 25th
This Course Is Under Construction
00

Days

00

Hours

00

Minutes

00

Seconds
Learn From The Best!
Small Business Pro University Instructors and Course Contributors
More the 1,000 years of business experience between them

Mostly all have owned and run a small business just like YOU

Broad range of business expertise to have your needs covered regardless of the challenge
Meet the Instructors and Course Contributors
25+ Subject Matter Experts Who Have Experience Running A Small Business
Instructors and Course Contributors
01

About the Small Business Pro University - 2:39

Andrew Frazier, MBA, CFA - Founder and Masterpreneur - 3:12

02

Meet Dale Caldwell

Meet Jimmy Newson

Meet Terry Trayvick

Meet Barry Cohen

Meet Evan Frazier

Meet Angela Durham

Meet Gene Bohensky

Meet Casey Carpenter

Meet Dennis Strong

Meet Don Viapree

03

Course Contributors

Show Content

Dominick Belfiore

Luis De La Hoz

Tom Bloomer

Meet Wendy Oliveras

Stan Dobbs

Michael Hellerman
Meet the Instructors and Course Contributors
25+ Subject Matter Experts Who Have Experience Running A Small Business
Instructors and Course Contributors
Read their bios
Andrew Frazier empowers business owners to Maximize the Value of their companies by helping them Grow Revenue, Increase Profitability, and Obtain Financing. He guides them along the critical path to create a sustainable business that can run without them through invaluable coaching, consulting, and training services. His expertise in business strategy and financial management enables him to take a holistic perspective and provide more optimal solutions for clients. Mr. Frazier's book "Running Your Small Business Like A Pro" helps people increase the likelihood and magnitude of their success in business. He has also produced POWER BREAKFAST events in Northern NJ for almost 10 years generating $10+ million in both economic impact and financing for 1,000+ attendees. His online Small Business Pro University provides entrepreneurs with access to best practices and useful knowledge for running their businesses more professionally. Andrew's articles have appeared in the digital edition of Sales and Marketing Management, and "Octane", the worldwide Entrepreneurs' Organization's (EO) blog, Inc.com and "SmallbizDaily.com, "Americanentrepreneurship.com, and NJ Business magazine". He was also interviewed on RVN.TV Family Business World show and the syndicated "School for Startups Radio" show. Andrew has worked 1-on-1 with 500+ business owners and taught thousands of people about business over the last 10+ years. He graduated from MIT with a BS in Mechanical Engineering, earned an MBA in Finance from NYU, and achieved the Chartered Financial Analyst (CFA) designation. His background includes significantly diverse experiences as a Naval Officer, Operations Manager, Corporate Executive, Investment Manager, Real Estate Investor, Non-Profit Leader, Board Member, Business Owner, Professor, Coach, Consultant, Trainer, and Author. Learn more about Andrew by visiting http://www.AndrewFrazier360.com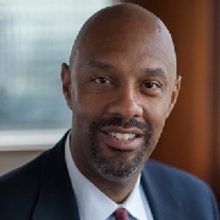 Instructors and Course Contributors
Read their bios
As a Sales and Marketing Strategist, I founded Archer Strategies and help companies develop and refine their sales processes to get great results. We work with select B-to-B clients to help target the right audience for their specific product or service, and then we help them craft the right message to start meaningful sales conversations. In short, we get you solid sales leads, with a particular emphasis in developing winning programs for technical and innovative products. Top athletes and business leaders need coaches to propel them to their next level. As a Business Coach I can help you as a business owner find greater success in your business and personal life, and have extensive experience and testimonials to back it up. I own and operate The Alternative Board® (TAB) of Northern New Jersey and use LinkedIn to meet distinguished business owners and executives in Northern New Jersey. Let's connect and see if we can help each other. About TAB TAB is a selective, invitation only, business membership organization made up of presidents, chief executives & local business owners who meet together in small structured boards on a monthly basis facilitated by an experienced business coach. TAB Members meet to improve the performance of their companies, become better leaders and achieve a better balance in their lives. TAB business owners tackle their challenges and move their businesses forward faster as they discover new solutions, leveraging each other's experience and expertise. About Me Over the years, I have been involved in all aspects of running a business, from the tough early days of a startup right through to the sale of a successful business; helping companies go from losses to profit and dramatically grow sales and market share along the way. With an Engineering background, I love solving complex technical and business problems. I am a certified facilitator and an executive coach with many success stories. Let's discuss what you have going on - I know I can help you! Reach out to me: ► gene@tabnorthernnj.com or 973-368-7726
Instructors and Course Contributors
Read their bios
Dubbed "The Impact Influencer" for the outstanding results he achieves for his clients, Jimmy Newson is the founder of Jimmy Newson Consulting, a specialty firm focused on business strategy, online marketing, and sales. He is also the Senior Advisor for the NY Marketing Association, and the founder of Moving Forward Small Business, a global effort to leverage the power of marketing, technology, and innovation to reduce startup failure and save 1 million businesses by 2050. Holding prestigious certifications from Google, HubSpot, and SEMRush, and having served national clients such as AT&T, AOL, and Microsoft, Jimmy's strategy will skyrocket your profits and ensure an attractive ROI to make your investment worthwhile.
Meet the Instructors and Course Contributors
25+ Subject Matter Experts Who Have Experience Running A Small Business